Plan your Party Decorations
Business Birthdays are classified as joyful parties where people meet together and celebrate the life of a favourite one. More than just turning older and having wrinkles on your face, it's about honoring the birth of this one person and rejoicing whatever that he has done in life. Perhaps, as we begin to step to become older, birthdays become a less significant thing- we can do away with large parties, toys and luxurious food.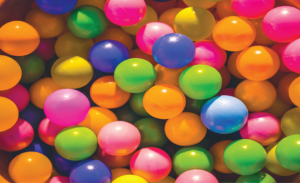 Just a small meal with your precious ones would build your birthday full. However, to numerous kids,birthdays cannot be taken gently! Birthdays mean everything to them and they get super elated in the days coming to their birthday! In order for kids to have a unforgettable birthday during their
children's age, folks would normally go all out just to host a fun-filled birthday occasion for their dear kid.
The children's birthday celebration mostly comes in theme celebrations where their toddlers would appear at the kids celebration with make ups linked to the subject. occasion lights are also combined together with the topic.Party for toddlers are regularly aligned with celebration entertainers like
magician, balloons and a range of lighting.
fusioneventz. is a company found in Bangalore that focuses in event for kids. Up to date, FusionEventz had showed at more than 500 occasions annually which extents from private occasions for guest of 20 up to business commercials for guests of up to 20,000. They are very experienced in giving celebration organizers and also, in running baby showers and youths occasion. accessories supplies can be finished by the company's event branch in supplying balloon lighting as well as magicians to make the
toddlers busy during the birthday event.
Balloon transportation for your child's all-time favourite cartoon character helium balloons is also attainable with fusioneventz. Folks who wish to go a level higher with their children's event in Bangalore can select to opt for the new rental services like candy floss and popcorn machines or bouncy castles where a time of fun and excitement will be created.
Other programs to keep the young one's occupied would be face painting and balloon sculpturing. Therefore, quickly find fusioneventz. if you are desiring of hosting a event mainly for your little ones! Visit our site for more details: Party Entertainer, Balloon Decorations, Kids Party.
FusionEventz considerd as one of the Top " Event Mangement companies in Bangalore"