Exhibition Stall Design & Fabrication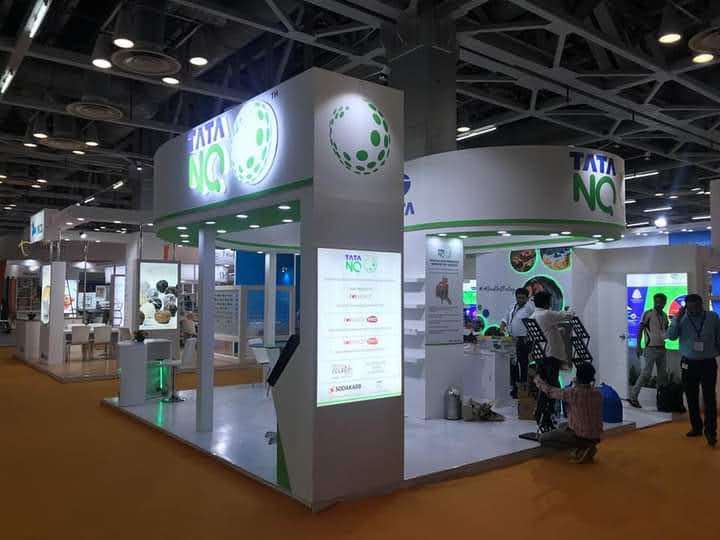 Exhibitions
Stall Design
Stall Fabrication
Booth Construction
Fusion Eventz is one the best exhibitions stall Design and Fabrication Company in Bangalore and all over India, We provide end to end Services from custom designs to booth building. We not only provide customized stall even we provide  temporary octanorm stalls for your Trade fairs. We have more than 10+ years experience in Exhibition industry and trade fairs.
Exhibition Stall Design – The process of designing an exhibition stall is very important as it can be the difference between a successful exhibition and a complete flop. This guide will help you understand the key considerations when designing an exhibition stall.
When it comes to designing an exhibition stall, there are many different factors to consider. However, one of the most important elements is the retail kiosk design. This is because the retail kiosk is what will ultimately draw customers in and encourage them to make a purchase.
We provide Octanorm stall for trade fairs. we have services all over india with very competitive rates. get in touch with us for more details
If you're in need of a graphic design service for your exhibition stall, look no further! Our team of experts will work with you to create the perfect design that will capture the attention of your target audience. We'll help you stand out from the competition and make a lasting impression. Contact us today to get started!. 
We are excited to offer our new stall fabrication services! We provide a complete package of design, construction, and installation services for exhibition stalls.
Our team of expert designers and craftsmen will work with you to create a custom solution that fits your specific needs and budget. We have a wide range of experience in designing and building exhibition stalls, and we are confident that we can create a beautiful and functional space for your next event..