Corporate Team Outings/Offsites
Unforgettable Corporate Team Outings and Offsites: Boosting Team Spirit
Are you looking to enhance teamwork, motivation, and productivity within your organization? Welcome to FusionEventz, your one-stop solution for memorable corporate team outings and offsites!
Dedicate one day in honour of all those hard-working men and women who spend countless hours labouring away at their desks to make your organization what it is.
Get them out of their daily routine, for a day of fun, frolic, laughter and sublime satisfaction.
We offer:
A Themed Company Offsites.
Customized Team Building Activities.
Customized Outbound Training Programs.
Customized prizes for activity winners.
                                                                            Corporate Event management companies in Bangalore
Unique team-building activities we expertise in:
Orchestral Circle: A unique activity conceptualized by FusionEventz, which focuses on developing teamwork, coordination & appreciation which in turn boosts employee satisfaction, workplace productivity and team morale.
Xtreme Sports: There is nothing that gets a team together like a sport that gets your adrenaline pumping.
Paintball competitions, Zorbing races, Kayaking sprints, Bmx circuits, Go-Karting Races and many more thrilling activities will not only give your employees a break from the usual but also give that much-needed rush to keep their adrenaline pumping and ensure a day well spent.
Why Corporate Team Outings Matter
Corporate team outings are not just about having fun; they play a vital role in fostering a healthy work environment and improving employee morale. By stepping out of the office and engaging in team-building activities, your team can:
Strengthen Bonds: Interact in a relaxed setting, enhancing personal relationships among team members.
Boost Morale: Reward your hardworking employees and acknowledge their dedication.
Enhance Communication: Improve communication skills, resulting in better collaboration at work.
Inspire Creativity: Encourage innovative thinking through challenging activities.
Our Tailored Corporate Outings and Offsites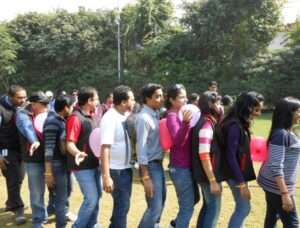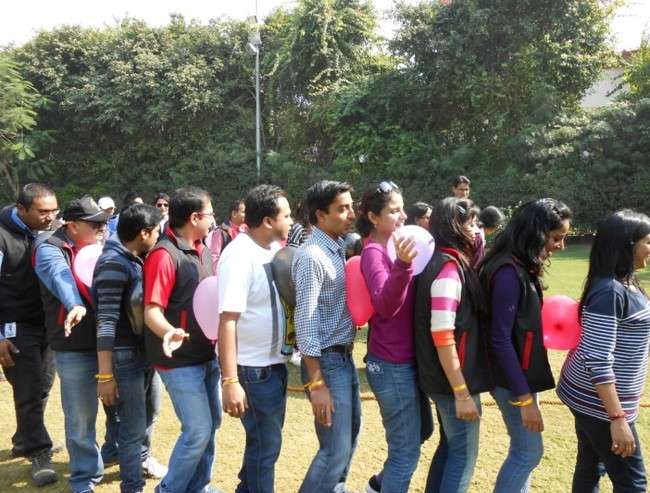 At FusionEventz, we specialize in designing corporate team outings and offsites tailored to your company's needs. Here's what sets us apart:
Customized Packages: We understand that every organization is unique. Our team works closely with you to create a personalized outing that aligns with your goals.
Diverse Activities: From adventure sports to problem-solving challenges, we offer a wide range of activities to cater to various preferences.
Professional Facilitation: Our experienced facilitators ensure that every activity enhances teamwork, communication, and leadership skills.
Scenic Locations: We carefully select venues that provide a break from the routine, allowing your team to relax and recharge.
Seamless Planning: Leave the logistics to us. We handle everything from transportation to catering, so you can focus on team building.
Debriefing and Reflection: After the activity, it's essential to have a debriefing session where team members discuss what they learned, how it relates to their work, and how they can apply these lessons to improve teamwork and collaboration.
Why Choose Us?
With years of experience in organizing successful corporate outings and offsites, we've garnered a reputation for excellence. Our commitment to delivering exceptional experiences has earned us the trust of countless satisfied clients.
Ready to Elevate Your Team's Performance?
It's time to invest in your team's success. Contact us today for a free consultation and let's discuss how [Your Company Name] can help you plan an unforgettable corporate team outing or offsite.
Remember, a stronger team translates to a more successful business. Let's work together to achieve your corporate goals!
Other useful Links
Corporate Event planners Bangalore
Conference organisers Bangalore