Fashion Show organisers in Bangalore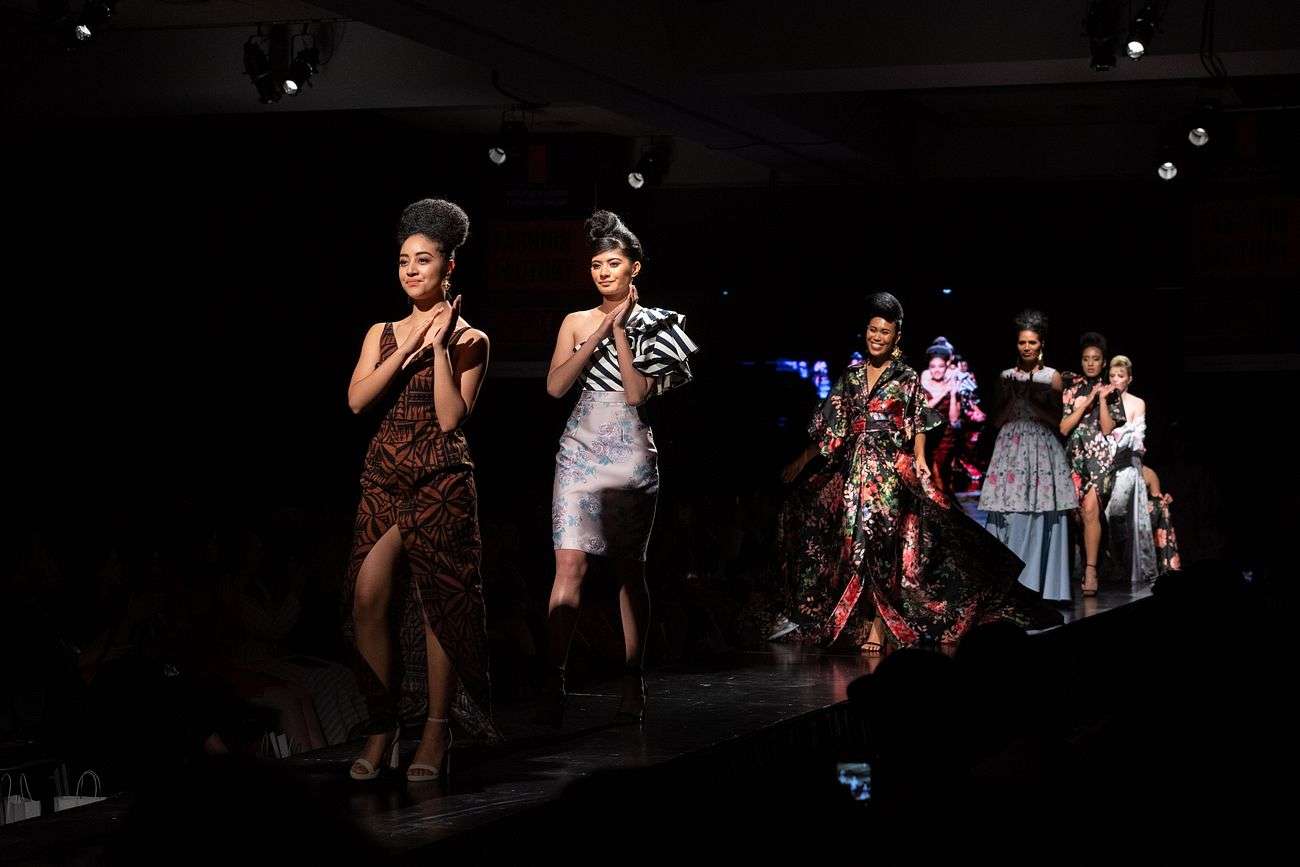 Best Fashion Show Events organizers in Bangalore
In today's corporate world, fostering team spirit and enhancing employee engagement have become paramount. What better way to achieve this than through a glamorous and engaging fashion show organized by FusionEventz, a premier event management company? In this article, we'll explore how FusionEventz is taking corporate engagement to the next level by orchestrating remarkable fashion shows that combine elegance, entertainment, and teamwork.
The FusionEventz Experience: A Blend of Glamour and Team Building

FusionEventz has earned a reputation for curating unforgettable events that seamlessly combine entertainment with strategic objectives. Organizing fashion shows exclusively for corporate employees showcases their unique approach to enhancing workplace dynamics.
1. Glamour with a Purpose
Fashion shows are a captivating medium that transcends traditional team-building activities. They provide employees with a platform to showcase their style and confidence, fostering a sense of self-expression. FusionEventz adds a layer of purpose by aligning fashion shows with corporate values and themes, creating a meaningful and impactful experience for participants.
2. Strengthening Team Bonds
Corporate fashion shows organized by FusionEventz are not just about runway walks; they are about collaboration and teamwork. Employees from various departments come together to coordinate outfits, choreography, and backstage logistics. This collaborative effort strengthens inter-departmental relationships and promotes teamwork outside the usual work environment.
3. Boosting Confidence and Morale
Participating in a fashion show requires individuals to step out of their comfort zones. FusionEventz designs the experience to be supportive and empowering, boosting participants' confidence and morale. This newfound confidence often translates into increased self-assuredness in their professional roles as well.
4. Showcasing Corporate Culture
Fashion shows curated by FusionEventz are tailored to reflect the company's culture and values. Whether it's a formal affair or a more casual presentation, the event is an extension of the company's identity. This showcases the company's commitment to employee engagement and their recognition of the importance of work-life balance.
5. Memorable Entertainment
FusionEventz doesn't just create fashion shows; they craft memorable experiences. From stunning stage setups to captivating music and lighting, every element is meticulously chosen to create an enchanting atmosphere that captivates both participants and spectators.
Seamless Execution by FusionEventz

What sets FusionEventz apart is their expertise in event management. Their fashion show execution is a well-choreographed masterpiece:
Conceptualization and Planning: FusionEventz works closely with corporate clients to understand their objectives and preferences. They conceptualize themes that align with the company's brand and values.
Participant Training: The event management team trains participants in runway etiquette, posing, and overall confidence-building techniques.
Logistics and Setup: From arranging outfits and accessories to designing the stage and runway, FusionEventz handles all logistics to ensure a seamless event.
Event Day Management: On the big day, FusionEventz manages every aspect of the show, from backstage coordination to smooth stage transitions.
Capturing Moments: FusionEventz captures the event's highlights through professional photography and videography, creating lasting memories for participants.

In a world where employee engagement is paramount, FusionEventz has redefined team-building activities with their stunning corporate fashion shows. By seamlessly blending glamour, teamwork, and entertainment, FusionEventz delivers an experience that resonates with corporate employees and promotes a vibrant workplace culture. These fashion shows are more than just events; they're transformative experiences that leave a lasting impact on both individuals and organizations.

Our Service list includes
Corporate Fashion Shows in Bangalore
Employee Fashion Events Bangalore
Bangalore Corporate Runway Shows
Corporate Fashion Show Organizers
Fashion Extravaganza for Employees
Employee Engagement Fashion Shows
Bangalore Corporate Wardrobe Events
Professional Dress Code Events
Corporate Apparel Showcase Bangalore
Employee Style Runway in Bangalore
Corporate Dress-Up Events
Employee Fashion Show Planning
Bangalore Corporate Style Experiences
Company Dress Code Fashion Shows
Employee Style Trends Bangalore
Corporate Fashion Show Management
Fashion Forward Corporate Culture
Employee Wardrobe Revamp Events
Bangalore Office Fashion Shows
Corporate Style and Elegance
Employee Fashion Show Coordinators
Bangalore Corporate Dressing Tips
Employee Image Enhancement Events
Corporate Dress and Grooming
Fashion Show Training for Employees
Bangalore Workplace Style Workshops
Employee Confidence Boosting Fashion
Corporate Dress Etiquette Shows
Employee Personal Styling in Bangalore
Office Fashion Trends Showcase
For more details please call us on 9986003511 or click here