Stall fabrication services in Bangalore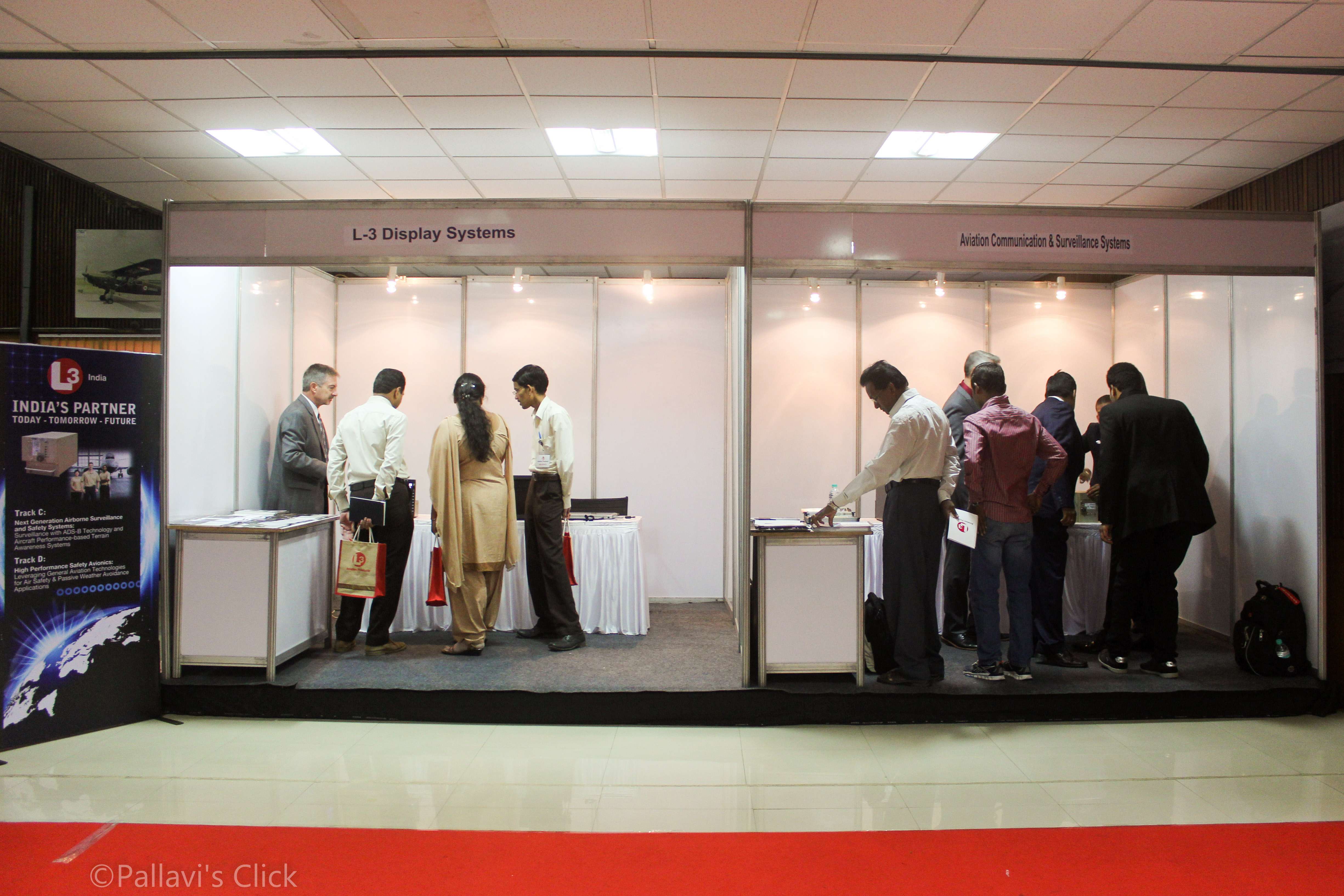 Octonorm Stall Rental Services in Bangalore
Conferences and trade events serve as crucial platforms for businesses to showcase their products, services, and innovations. To make a lasting impact and stand out amidst the competition, it's imperative to have an appealing and functional stall that captures the attention of attendees. In Bangalore, a city renowned for its vibrant business scene, the availability of stall fabrication and octonorm stall rental services is a boon for event participants seeking to make their mark. In this article, we delve into the world of stall fabrication and octonorm stall rental services, exploring how they can enhance your event experience.
The Significance of Stalls at Conferences and Trade Events

Stalls act as the physical representation of a company's brand and offerings at conferences and trade events. A well-designed stall not only attracts foot traffic but also communicates the essence of the business, its values, and its uniqueness. It's the first point of contact for potential clients, collaborators, and investors. Therefore, investing in an eye-catching and thoughtfully designed stall is a strategic move for any company participating in such events.
Stall Fabrication: Unveiling Your Unique Identity
Stall fabrication is an intricate process that involves designing, constructing, and setting up a customized stall that aligns with a company's brand identity and event goals. Collaborating with experienced stall fabrication professionals can turn your vision into reality. Here's how:
Personalization: Professional stall fabricators work closely with clients to understand their brand, objectives, and target audience. This personalized approach ensures that the stall design resonates with the company's essence.
Innovative Design: Creative stall design goes beyond aesthetics. It focuses on optimizing space utilization, creating engaging layouts, and incorporating interactive elements that encourage attendee participation.
Materials and Construction: High-quality materials are used to ensure a sturdy and durable stall. Whether it's a modular design or a fully customized setup, professional fabricators pay attention to every detail.
Octonorm Stall Rental: Convenience and Elegance
Not every company requires a fully customized stall for each event. FusionEventz –Octonorm stall rental services offer a convenient and cost-effective solution. Octonorm stalls are pre-built modular structures that can be customized with branding elements to suit the company's image. Here's why they're a popular choice:
Flexibility: Octonorm stalls come in various sizes and configurations, allowing businesses to choose a layout that fits their requirements. This adaptability is especially useful when floor space allocation varies at different events.
Time and Cost-Efficiency: Rental stalls are pre-constructed and can be quickly assembled, saving valuable setup time. Additionally, they often come at a lower cost than fully customized stalls, making them a budget-friendly option.
Professionalism: While rental stalls are pre-made, they can still be personalized with branding graphics and signage. This ensures a professional appearance that aligns with the company's image.
Bangalore's Stall Fabrication and Octonorm Stall Rental Scene
Bangalore boasts a thriving events industry, making it no surprise that the city offers a wide range of stall fabrication and octonorm stall rental services. Whether you're a startup aiming to create a unique brand presence or an established company looking for a hassle-free setup, Bangalore's service providers cater to diverse needs.
Why Choose Octonorm Stall Rental Services in Bangalore?

Unparalleled Versatility: Octonorm stalls are known for their flexibility and adaptability. Our stall rental services in Bangalore provide you with a blank canvas to bring your creative vision to life. Whether you're participating in a trade show, exhibition, or corporate event, our Octonorm stalls can be customized to suit your specific needs.
Premium Quality: We understand the importance of making a lasting impression. That's why our Octonorm stalls are of the highest quality, ensuring that your brand is showcased in the best possible light. Our stalls are durable, well-maintained, and designed to exude professionalism.
Customization: Your brand is unique, and your stall should reflect that. Our Octonorm stall rental services allow you to tailor every aspect of your stall, from graphics and branding to layout and lighting. Create a stall that speaks directly to your target audience.
Cost-Effective: Renting an Octonorm stall is a cost-effective solution compared to investing in a custom booth. You can allocate your budget more efficiently while still enjoying a visually appealing and functional stall.
Expert Support: Our experienced team is here to assist you at every step of the process. We offer expert guidance on stall design, layout, and logistics to ensure a hassle-free experience from planning to execution.
Timely Delivery: We understand the importance of punctuality in event planning. Our Octonorm stall rental services guarantee timely delivery and setup, allowing you to focus on your event without worrying about logistics.
Endless Possibilities: Octonorm stalls can be transformed into a wide range of setups, including exhibition booths, product displays, information kiosks, and more. Your imagination is the limit, and we're here to make it a reality.
Experienced Partner: With years of experience in the event industry, Octonorm Stall Rental Services in Bangalore has established a reputation for excellence and reliability. Count on us to make your event a resounding success.
Local Presence: We are based in Bangalore, which means we have an in-depth understanding of the local event landscape. We can provide valuable insights and recommendations tailored to the Bangalore market.
Book Now: Don't miss out on the opportunity to elevate your event presence in Bangalore. Contact Octonorm Stall Rental Services today to discuss your requirements and secure your Octonorm stall rental.
Conclusion

In the dynamic landscape of conferences and trade events, the right stall can make a world of difference. Whether you opt for a tailor-made stall through fabrication or the convenience of a rental octonorm stall, your choice should align with your brand's goals and resources. Bangalore's stall fabrication and octonorm stall rental services empower businesses to amplify their presence, leaving a lasting impression on event attendees and potential clients alike.
You may also read : Ultimate Guide to Stress-Free Birthday Party Planning for Parents"