Event planning companies in bangalore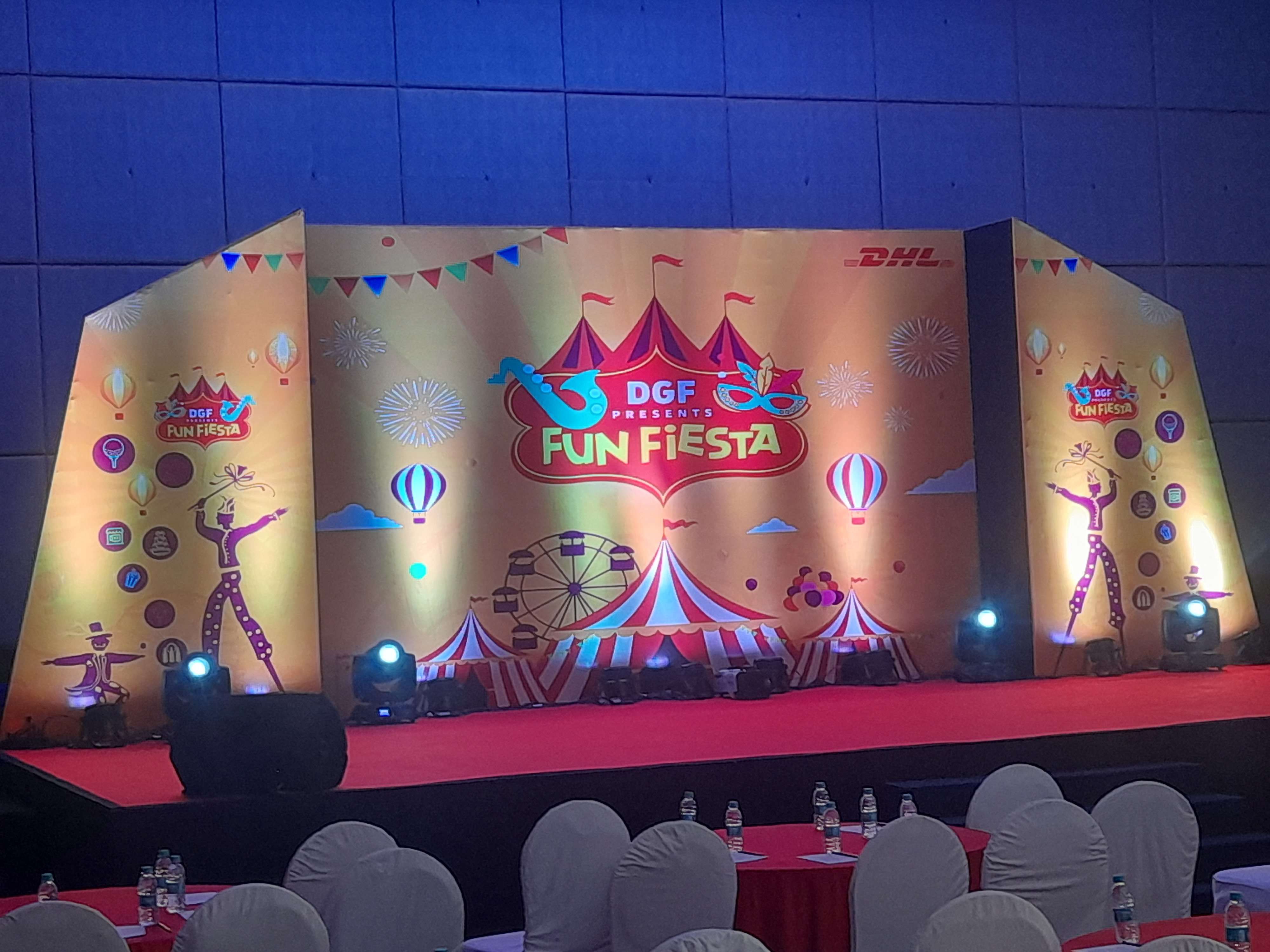 The annual day event for corporate employees is a remarkable occasion. It's a time to celebrate achievements, boost team morale, and foster a sense of community. As the go-to event management agency in Bangalore, FusionEventz specializes in orchestrating unforgettable corporate events. In this article, we will explore ten creative ideas for organizing an annual day event for corporate employees and how FusionEventz fulfills the unique needs of businesses.
1. Theme-based Celebrations:
Inject excitement into your annual day event with a captivating theme. FusionEventz assists in selecting themes that resonate with your corporate culture and objectives, whether it's a retro carnival, a futuristic tech fair, or a tropical luau.
2. Awards and Recognitions:
Recognize and celebrate the achievements of your employees with awards and accolades. FusionEventz helps in designing a structured award ceremony, including selecting categories, trophies, and planning the ceremony.
3. Team Building Activities:
Enhance team spirit with team-building exercises. FusionEventz organizes interactive and engaging activities to foster collaboration and camaraderie among employees.
4. Professional Entertainment:
From live bands to stand-up comedians, FusionEventz arranges professional entertainment acts that cater to your employees' diverse tastes, ensuring an unforgettable experience.
5. Customized Décor:
Transform your venue into a visual masterpiece with customized décor. FusionEventz offers innovative décor solutions that reflect the chosen theme and your corporate branding.
6. Interactive Workshops:
Organize workshops and seminars on relevant industry topics. FusionEventz connects you with experts in various fields to deliver insightful sessions.
7. Employee Engagement Zones:
Create designated zones for relaxation and engagement. FusionEventz sets up lounges, game areas, and relaxation zones to ensure employee comfort and enjoyment.
8. Delicious Catering Services:
Catering plays a pivotal role in the event's success. FusionEventz collaborates with top catering services in Bangalore to provide a diverse and delectable menu that caters to various dietary preferences.
9. Innovative Technology:
Stay up to date with the latest event technology. FusionEventz offers cutting-edge audiovisual and digital solutions to ensure that your presentations and communication are seamless.
10. Employee Feedback and Surveys:
Gather feedback to continually improve your annual day event. FusionEventz can help create post-event surveys and analyze the responses, helping you tailor future events to perfection.
FusionEventz: Meeting Corporate Needs with Excellence
FusionEventz stands out as the premier event management agency in Bangalore, devoted to crafting unique annual day events tailored to corporate needs. With a dedication to precision and creativity, FusionEventz excels in:
Customization: FusionEventz takes the time to understand your corporate culture and objectives, ensuring every element of the event aligns with your vision.
Logistical Excellence: From venue selection and theme décor to budget management and scheduling, FusionEventz manages all event logistics to perfection.
Vendor Collaboration: FusionEventz collaborates with a vast network of trusted vendors and partners, ensuring that every aspect of your event meets the highest standards.
Digital Marketing: In the digital age, FusionEventz offers advanced digital marketing solutions to promote your event and enhance its reach and impact.
Innovative Ideas: FusionEventz is constantly exploring new trends and innovative ideas to keep your annual day event fresh and exciting.

In conclusion, organizing an annual day event for corporate employees is a complex task, but with FusionEventz by your side, it becomes an opportunity for remarkable celebrations. Their dedication to understanding your corporate needs and translating them into unique events makes FusionEventz the perfect partner for unforgettable corporate experiences. Let FusionEventz bring your vision to life and make your annual day event a memorable success.
In collaboration with FusionEventz, following these steps will lead to a well-planned and successful corporate event for your employees in Bangalore. By paying attention to every detail and addressing your specific objectives, you'll create a memorable and valuable experience for your corporate team.
Best Event planning companies in bangalore
For private Gigs click here