Event management firms in bangalore

Business conferences are pivotal events for corporations, fostering networking, knowledge sharing, and growth opportunities. To ensure a successful and impactful conference, meticulous planning and execution are essential. In this comprehensive guide, we'll provide you with a range of practical tips to organize business conferences for corporates that not only meet your objectives but also leave a lasting impression.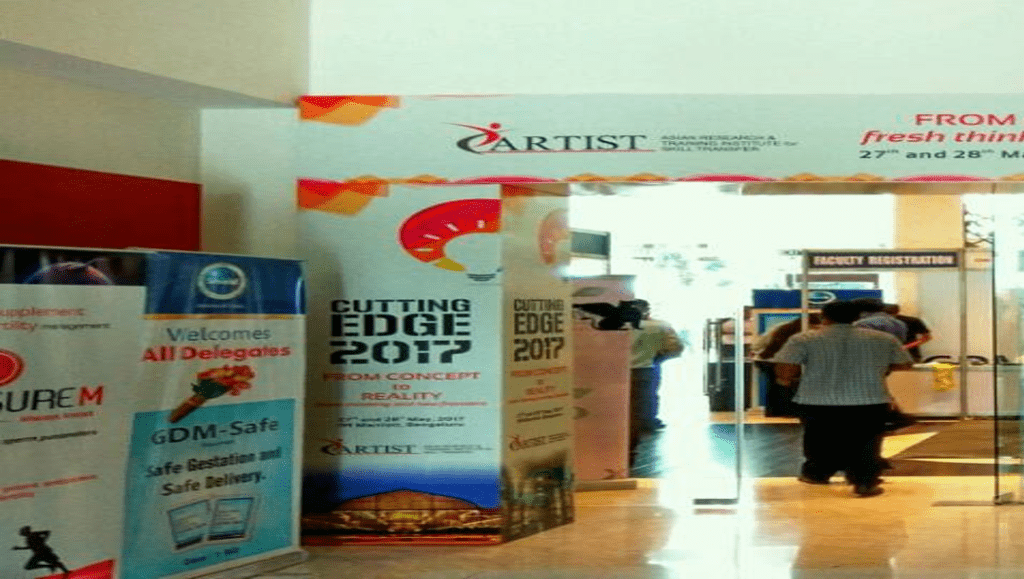 1. Define Your Conference Objectives:
Before anything else, clearly outline your conference's objectives. Are you looking to educate, network, or promote a product or service? Understanding the purpose of your event will guide the planning process.
2. Budget Planning:
Establish a comprehensive budget, including expenses such as venue rental, catering, speakers, marketing, and promotional materials. Staying within your budget is crucial for the conference's financial success.
3. Select the Ideal Venue:
The venue sets the tone for your conference. Choose a location that is convenient for attendees, provides adequate space and facilities, and aligns with your corporate image. Ensure it can accommodate your desired number of participants.
4. Develop a Well-Defined Agenda:
Create a detailed agenda that outlines the conference schedule, including session topics, speakers, and breaks. Make sure to allocate time for networking and Q&A sessions.
5. Attract Relevant Speakers:
Inviting engaging and knowledgeable speakers is key to the success of your conference. Seek industry experts, thought leaders, or professionals with relevant insights to share.
6. Marketing and Promotion:
Utilize various marketing channels to reach your target audience. Leverage social media, email marketing, and industry partnerships to create awareness and boost attendance.
7. Registration and Ticketing:
Simplify the registration process by offering online registration and ticketing options. Streamlining this process encourages more participants to attend.
8. High-Quality Audiovisual Equipment:
Ensure your conference is equipped with top-notch audiovisual equipment. This includes microphones, projectors, screens, and lighting to enhance presentations and overall communication.
9. Networking Opportunities:
Facilitate networking opportunities by creating designated spaces for attendees to connect. Consider interactive activities, panel discussions, or breakout sessions to encourage interaction.
10. Catering and Refreshments:
Offer diverse and high-quality catering options that cater to different dietary preferences. Meals and refreshments should be scheduled to allow attendees to refuel and network during breaks.
11. Name Badges and Materials:
Provide name badges for attendees, which promote networking and help participants identify one another. Additionally, create conference materials such as programs, handouts, and promotional items to enhance the experience.
12. Event Technology:
Utilize event management software and mobile apps to simplify registration, provide real-time updates, and enable attendees to engage with the event digitally.
13. Feedback and Follow-Up:
Gather feedback from participants post-conference to evaluate its success and identify areas for improvement. Use this feedback to plan future conferences and follow up with attendees to maintain engagement.
14. Professional Event Management:

Consider hiring a professional event management agency to handle logistics, ensure seamless execution, and take the stress out of organizing a conference.
In conclusion, organizing successful business conferences for corporates requires meticulous planning, attention to detail, and an understanding of your objectives and target audience. By following these tips, you can create a conference that not only meets your corporate goals but also provides a valuable and memorable experience for attendees. Whether it's a small corporate gathering or a large-scale industry event, effective planning is the key to success.

After the event, gather feedback from employees to assess its success and identify areas for improvement. FusionEventz can help with post-event surveys and analysis.
In collaboration with FusionEventz, following these steps will lead to a well-planned and successful corporate event for your employees in Bangalore. By paying attention to every detail and addressing your specific objectives, you'll create a memorable and valuable experience for your corporate team.
For soical events please click here